Polyurethane Screen Mesh - High Tensile Strength and Wear Resistance
A professional manufacturer of polyurethane screen mesh sticks to basic philosophy of enterprise.
Integrity.
Innovation.
Rigorous.
Globalization.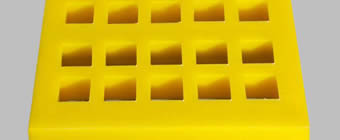 Various types and sizes of polyurethane screen meshes for screening and separating.
Modular polyurethane screen mesh.
Tensioned polyurethane screen.
Polyurethane dewatering screen.
Diverse communication links between customers and us for friendly communications.
Pre-sales consultation.
Products details communication.
Technology support.
After-sales service.
Advantages of polyurethane screen mesh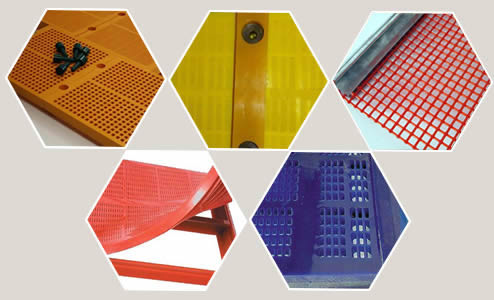 High wear resistance. The polyurethane surface supplies an outstanding wear and impact resistance performance. The polyurethane screen mesh can maintain a good condition during the frequent usage, in addition, it can also ensure the durability and long service life of screen mesh.
Smooth surface. The polyurethane screen mesh has a smooth surface compared to woven vibrating screens. The smooth surface can reduce pegging and blinding. Additional, the various aperture types can fit different materials, so it can improve the screening and separating efficiency.
Flexible. Flexible is the most outstanding feature of polyurethane screen mesh. It has various connection types, which can supply easy and fast installation and fixation. The interlocking system of polyurethane trommel screen is superior to the bolting connection type. Besides, the interlocking system make the replacement of worn screens be fast and need no efforts.
Various application. The polyurethane screen mesh has various aperture sizes and types, which can be used for different sizes of materials as well as wet or dry materials. In addition, the polyurethane screen mesh has various connection types which can be installed onto various vibrating screens, crushers and trommels.
The most popular products and specifications